Ice Away is recommended as an environmentally friendly alternative to common rock salt, reducing soil contamination and pollution to waterways. Ideal for sloping paths or uneven surfaces Ice Away flakes will lay where they fall, preventing slipping and wasted spread. When walked on creates friction to increase melting properties whilst penetrating the ice and breaking its bond to the surface. Even if re-freezing occurs, the unique ice penetrating action will ensure that the surface remains safer to walk on. Use sparingly – a little does a lot! Buy Now

Health & Safety datasheet >
You have no items in your shopping cart.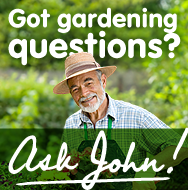 Featured products
This specifically formulated organic based fertiliser is for use on Pony grazing paddocks.
Proctors LFW+M, with its added high iron content, treats moss in addition to feeding and weeding your lawn.

Perfect for all plants, both inside and out, Proctors Liquid Seaweed will transform your garden and potted plants, producing brighter flowers, greener lawns and delicious vegetables
Perfect for the potato and vegetable grower. Use Proctors Super Vegitator fertiliser to get the best quality out of your crop.